New D&D Core Rulebooks On Sale Now
We have the brand-new editions of the Dungeons & Dragons Core Rulebooks for sale!
These new "v 3.5" editions are available at Heroes and Dragons today:
Core Rulebook I: Player's Handbook

Core Rulebook II: Dungeon Master's Guide

Core Rulebook III: Monster Manual
Call ahead with questions or to charge your copy by phone: (803) 731-4376
Comic Book Club to Read Sin City for August
The H&D Comic Book Club (HDCC) has named Sin City Volume 1 our graphic novel of the month for August.
The Comic Club meets on the first Thursday of each month to discuss a recent or classic graphic novel. Membership in the club is $20 per year, with all members entitled to a 20% discount on any purchase of trade paperbacks or graphic novels.
If you haven't checked it out yet, pick up a copy of Sin City Volume 1 — available at Heroes and Dragons next week — and show up on Thursday, August 7 for our next meeting.
You've already missed discussions of League of Extraordinary Gentlemen, The Golden Age, and Astro City: Life in the Big City. Don't miss Sin City — or any of the other great graphic novels we'll tackle this year.
For those who were at our last meeting, here's that link I promised:
Mark Millar's script for The Ultimates # 9
Josh Nathanson Unveils Comic Link Express
Josh Nathanson's Comic Link Express makes its debut on the web this week.
Josh's new site features the same great selection of high-end comics as the original ComicLink, but the new "Express" site offers online shopping and credit card purchasing.
We've placed a couple hundred of our best books on ComicLink. Be sure to check them out, as well as our own Online Store inventory.
Comic Movie Showtimes
This summer is rife with movies adapted from our favorite comics. To make things easier for DB readers, here's a quick index to their MetaCritic review scores and local showtimes for Columbia, South Carolina:
Go see a movie!
An Oddball H&D Contest Returns ...
Remember our "Who Wants to Live with a Dragon Employee" contest from last year? Our winner, John Boozer, signed on to live with Chad and his roommate Ray.
Now, one year later, John is working at the Dragon and looking for a roommate of his own! So we're running the contest again — there's no cash prize, just a chance to live with John. You too can spend endless hours trying to stump him at Six Degrees of Kevin Bacon!
If you're looking for a Columbia-area roommate in August or September, drop us a line and we'll enter you in the contest.
And if you think you're a champion of Six Degrees of Kevin Bacon, here's a challenge for you: Connect Bacon to former Globetrotter Meadowlark Lemon in six steps or less.
In the News
Comic-Con International hits San Diego this week! Look for plenty of San Diego news updates in next week's Dragon's Breath.
COMICS NEWS
The late Princess Diana of Wales will not appear in upcoming issues of X-Statix as planned. Perhaps in response to complaints from Buckingham Palace, Marvel has removed or changed Princess Diana's name where it appears in the story. more
Marvel Comics added this comment: "Peter Milligan has constructed a poignant and intelligent allegory for life as a celebrity with a conscience that Marvel feels stands on its own. Accordingly, the story will be released as scheduled this September without references to Princess Diana and the Royal Family, or anything related to them."
Later in the week, Petitions Online posted a petition to keep Princess Diana in the upcoming X-Statix story.
Effective August 6, Marvel Comics is changing its in-house rating system to remove the use of the MPAA-inspired "PG." New ratings will include: All Ages, Marvel PSR (Parental Supervision Recommended), PSR+, and Parental Advisory/Explicit Content. more
The Fantastic Four # 500 "Director's Cut" edition has been delayed until July 23. more
Soldier X and Agent X are losing their titles and returning to their old monickers. Fabian Nicieza's Deadpool/Cable monthly series debuts this fall — along with a new Hawkeye series by Nicieza. more
As of June 7, Marvel had 690 submissions for their new Epic imprint. more
Speaking of Epic, John Jackson Miller and Steve Ellis's Crimson Dynamo is running a little late, but not off the schedule. more
Howard Chaykin's DC series Mighty Love, on the other hand, has been pushed back to 2004. more and more still
Comicraft's spokeshero Hip Flask returns this summer in a new mini-series, titled Elephantmen, by Joe Casey and Josι Ladronn. more
Harris Comics will return Vampirella to her roots with a part-color, part-black-and-white magazine. Vampirella Comics Magazine will debut in October, just in time for Halloween. more
Archie, along with his gals and pals, will return to super-heroing in November, when Archie Comics releases a Mighty Crusaders trade paperback. more
Kyle Baker will offer an exclusive comic of all-new material at his Comic-Con booth in San Diego. The exclusive is titled The New Baker and features a cover spoof of The New Yorker. more
Michael Chabon will write an anthology, The Amazing Adventures of the Escapist, for Dark Horse Comics. (The Escapist was the Golden Age creation of Joe Kavalier and Sam Clay in Chabon's Pulitzer-Prize-winning novel The Adventures of Kavalier & Klay.) more
Peter David's new DC series Fallen Angel sold out quickly at H&D this week. more
Titan Books will collect Mike Carey's old Caliber series Inferno in an oversized paperback. more
Reign of the Zodiac is coming from DC Comics, courtesy of Keith Giffen and Colleen Doran. more
David Mack is bringing Echo back to Daredevil. more
Chuck Dixon and Steve Epting's new CrossGen series El Cazador starts in September. more
Garth Ennis and Glenn Fabry's mini-series Thor: Vikings debuts at the end of July. more
Mostly-online-publisher iBooks will reprint many of the old Terminator graphic novels from Now Comics — including The Burning Earth, which features superstar painter Alex Ross's first comics work. more
Incredible Hulk artist Mike Deodato Jr. has signed an exclusive contract with Marvel. more
Meanwhile, the Losers creative team of Andy Diggle and Jock have signed an exclusive deal with DC. more
Sweatshop # 5 will be the last issue of Peter Bagge's DC comics series. more
Keith Giffen is adapting the manga series Battle Royale for TokyoPop. more
MegaTokyo is leaving IC Entertainment. No word on who will be the new publisher. more
Jay Ju and Leonel Castellani will write and draw a new series for young readers later this year. The Image series, titled David and Goliath, focuses on a small boy and a magical lion. more
Matt Fraction and Kieron Dwyer, the team behind Last of the Independents, will reunite for a second AiT/PlanetLar graphic novel, Big Hat. Subtitled "How the West Was Won and What It Got Us," Big Hat is a culturally knowing Western that promises to address the social fallout of Manifest Destiny. more
Devil's Due will premiere the new series Oxido, by Larry Hama and Pablo Raimondi, at San Diego. more
TOY NEWS
Toy Biz has announced the line-up for Marvel Legends Series 5 action figures. The series will include Mr. Fantastic, Nick Fury, Colossus, Blade, Sabretooth, the Red Skull, and a two-pack with the Silver Surfer and — Howard the Duck?! more
Mattel will offer a summer con exclusive Batman repaint (based on the current Mattel Batman, now on sale). The repaint features blue trim, a yellow oval, and a distinct Neal Adams look. more
Parker Brothers is releasing a special "Cereal Edition" of the board game Monopoly. Our webmaster has often called Tony the Tiger "the Superman of cereal," but which cereal character is the Rich Uncle Pennybags? more
Once again, a British tabloid provides the strangest story of the week. This time it's The Sun, which reports on a Hulk stuffed toy with gamma-enhanced, um — just go look at the story. Assuming you're at least 18 years old and it's not illegal to view stuffed-toy nudity in your area. more
Strangely, the comics media is reporting this story with a straight face. We at Dragon's Breath don't want to slander The Sun, but their reputation for journalistic reliability is, um, less than sterling.
MEDIA NEWS
The League of Extraordinary Gentlemen ("LXG") opened in theaters this week. more
Stan Lee will develop a block of programming for Dick Clark's children's entertainment company DIC. Lee will star as one of the voices on the first animated show in this block, The Secret of the Super Six. more
Todd Allen has posted a multi-part article on micropayments (tiny incremental charges for accessing pay-per-view web content) and their relationship to the burgeoning world of web comics. Will comics on the web ever be profitable? more
Scott McCloud is currently test-driving a micropayment system at his web site, where his new comic The Right Number is available for only 25' per chapter. more
Warner Brothers will release a new direct-to-video Batman animated movie, Mystery of the Batwoman, on DVD October 21. more
Brad Pitt as Captain America? more
LEGAL BRIEFS
Arkansas retailer Michael Tierney (of The Comic Book Store) has written an open letter protesting the state's adoption of Act 858, a vaguely-worded law that goes into effect next week. Act 858 prohibits the display of "any material that is harmful to minors" but does not define what constitutes "harmful." more
CRIME BLOTTER
Many high-grade Silver Age comics were stolen from Amazing Adventures in San Francisco, California. Among the missing items are extremely high-grade copies of The Spectre #1-6 and Nick Fury, Agent of S.H.I.E.L.D. #1. Please contact [email protected] if you have any information. more
CONVENTION NEWS
CGC will offer on-site grading at Wizard World Chicago. more
Comic-Con International kicks off this Thursday in San Diego, California. more
INTERVIEWS WORTH READING
Coming Events
Lord of the Rings CCG League meets this Tuesday, July 15 at 4:00pm.
Comic-Con International is in San Diego this weekend, from Thursday, July 17 to Sunday, July 20.
Stop by our booth and say "hello." Tell our staff how much you love Dragon's Breath and that they forgot to pay the webmaster before they flew the coop!
Warhammer's "Eye of Terror" hits the H&D Game Room this Saturday, July 19 at noon. Contact Ben to sign up, and bring a 2,000-point army with you.
Teen Titans debuts on Cartoon Network this Saturday, July 19.
Site to See
Our Site to See this week is the Unh! Project: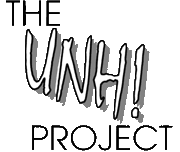 The site is a frighteningly complete index to moans, grunts, sighs, yelps, and other semi-verbal sound effects in the comics.
Want to know the sound of "experiencing unimaginable horrors"? Check out the index by cause of noise. (Don't let the risquι start page fool you — it's all about the sounds, not the fetishes.)
Question of the Week
... will return, we promise.
With two new full-time staffers, our webmaster is doing more in-store training that site updates. Expect a slight slowdown in site development this week as we work to bring everyone up to speed on the Dragon's computer systems.
Since there won't be any major site maintenance, we're holding onto our next two Questions of the Week. This feature will return when we've caught up on our current projects.