---
---
Grading & Certification by the Comic Book Professionals

Save 10% off CGC's regular rates by submitting your comics here! Just click the CGC logo at left.
---
Go Directly to Our
Current Auctions

»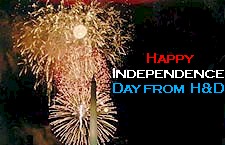 New comics will arrive
one day late this week — on
Thursday, July 5.
Revamped Online Store Open for Business!

Another "sneak peek" at the new design for H&D.com! Visit the Online Store!

You'll find over 100 great comics in the new Online Store, complete with cover scans for each and every one of them!

Just call in your orders toll-free at 1-877-543-HERO. Ask for Scott or Chris.